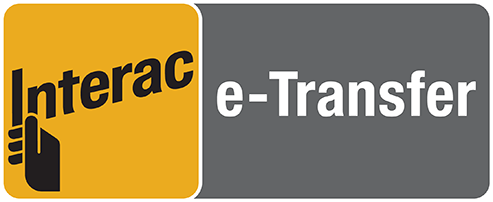 Pay by Interac Email e-Transfer to office@northmainfamilydental.ca
The easiest way to pay is by sending us an Interac e-Transfer
Interac e-Transfer is a simple, convenient, and secure way to send & receive funds directly from one bank account to another. All you need is access to online or mobile banking through a participating financial institution and you can send funds to anyone with an email address and a bank account in Canada without sharing any personal or financial information. (It's a great alternative to cheques and cash)
How to send an Interac e-Transfer:
To send an Interac e-Transfer:
Log in to your online or mobile banking.
Choose Interac e-Transfer within the Transfer/Payment menu options.
Select or create a recipient by entering the email address office@northmainfamilydental.ca.
Fill in the Interac e-Transfer information like the dollar amount, and account from which to withdraw the funds.
Direct Deposit Information: We've recently signed up for a direct deposit, which no longer requires you to enter a security question & password. This is a more secure format for receiving payments.
If you choose to use direct deposit when sending an e-transfer, please include your name in the memo line.
Follow the instructions to confirm the information and complete the transfer.
Tracking your Interac e-Transfer
As a sender – Interac e-Transfer confirmation numbers are saved in your online or mobile banking history. In addition, you will receive an email notification and/or text message once the intended recipient has accepted the transfer.